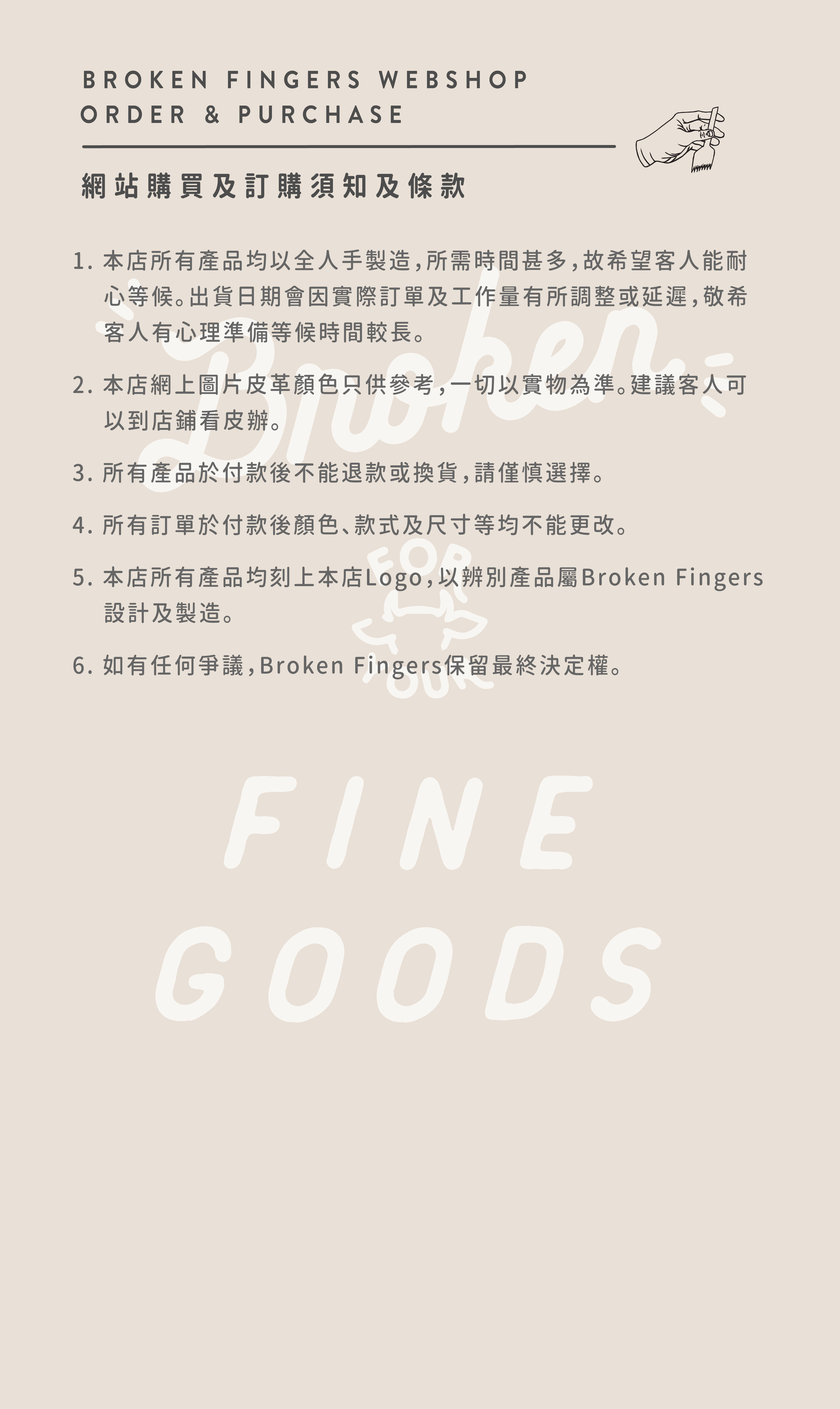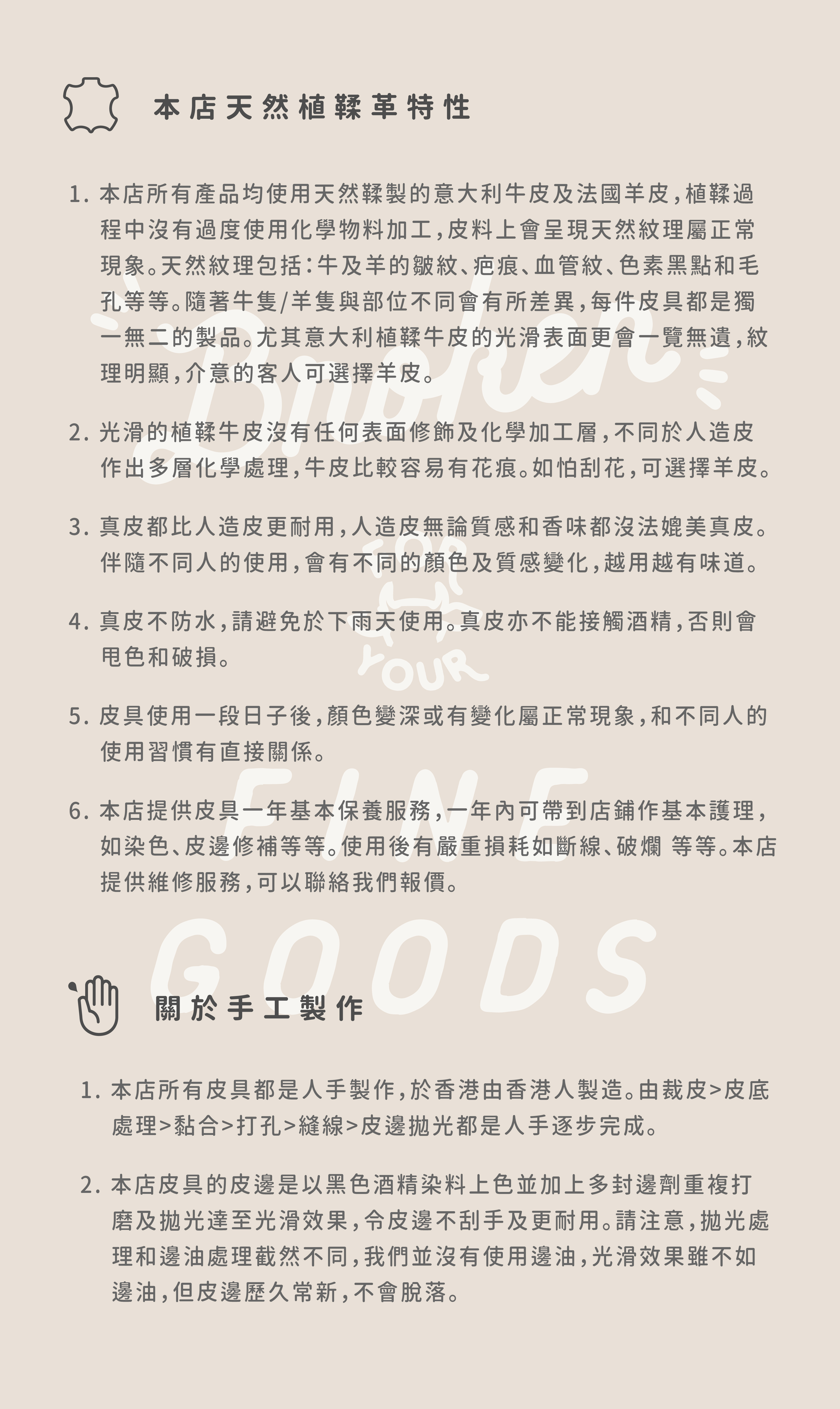 PLEASE READ OUR POLICY BEFORE PURCHASE, after the payment is settled, it means customers understand and agree with Broken Fingers Webshop purchase policy.
Original shipping costs are non–refundable. 
All items are non-refundable and non-exchangeable.
Broken Fingers reserves the right to refuse any return/exchange on merchandise that does not meet the above requirements. If your return/exchange is not accepted, it will be sent back to you at your expense and a refund/exchange will not be issued. We appreciate your understanding.
PERSONAL DATA THAT WE COLLECT
Through our interactions with you we collect various kinds of personal data. Some of this data is provided by you directly, and some is collected automatically based on your interactions with our websites and emails.
You may decline to provide your personal data, however this may impact our ability to provide you with products or services. We also require your address and payment details in order to process your order.
The data we collect may include the following:
Your name and contact information.

Passwords and security information used for authentication and account access.

Payment data required to process payments.

Interaction data about your use of our websites and emails (for example data on which pages on our site you visit, search queries, add to cart actions etc.).

Device data.

Error reports, access logs and performance data.
HOW WE USE PERSONAL DATA
We uses the data we collect to fulfil your order, and to provide a richer shopping experience on our websites and emails. In particular we use data to:
Process and fulfil any orders placed via our website.

Provide customer support when you contact us.

Improve and develop our websites and Apps.

Market to you via email and targeted advertising campaigns.

Internal business reporting.
We only ever process your personal data with your consent or as necessary to fulfil our obligations to you as a customer, to operate our business, meet our contractual and legal obligations and to protect the security of our systems.
REASONS WE SHARE PERSONAL DATA
We only share your information with third parties in the following circumstances:

When necessary to process your order (for example, sharing your payment details with our payment gateway in order to process your payment, or providing your address and contact details to our shipping courier to deliver your order).

To ensure the security and stability of our websites.

To market to you using trusted third party vendors.